Are You Ready to Dream and Scheme Your First Marketing Strategy?
Then join my six week workshop for new life coaches & passionate solopreneurs. In this workshop, you'll design an authentic marketing strategy that's completely in line with who you are & how you naturally work best. By the end of the workshop, you'll know exactly how to activate your strategy in the real world & start marketing your business in a way that feels fun, natural & easy.

When you sign up for the workshop, you'll also get bonus access to my Love Your Marketing Online Course with videos & worksheets for you to access before & after the workshop - along with one week of unlimited email access to me to ask any follow-up questions or review the strategy.

Here's What We'll Cover:
Your Pre-Marketing Checklist
Before the workshop, you'll get access to my Love Your Marketing Online Course - which includes my pre-marketing checklist. This checklist will help you understand exactly what you need to have in place BEFORE you create your marketing strategy - along with videos & worksheets walking your through those steps in case anything is missing.
Unlock Your Marketing Genius
As an empathic & intuitive coach, it's important to market your business in a way that feels authentic, energizing, and in flow. That's why it's so important to get in touch with your marketing genius before your build your marketing strategy. This will help you really connect to who you are & how you naturally work best - so you can fill your marketing strategy with all the stuff that feels energizing, fun & easy - and none of the stuff that doesn't. It's the key to loving your marketing!
As a Master Certified Marketing Consultant, Life Coach & Personality Junkie, I help new life coaches design their career paths, businesses & marketing strategies around who they uniquely are & how they naturally work best. It's the key to loving what you do every day.
Nicole Croizier Corner Your Market - Love What You Do Again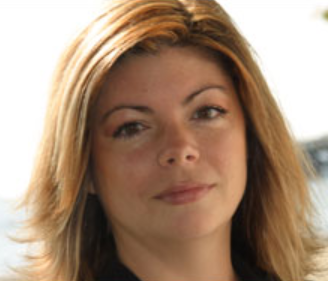 Find Your Ideal Clients
In order to create the right marketing strategy, you first need to know where to find your ideal clients. That's why in this step, we're going to turn ourselves into private detectives & discover where your ideal clients are hanging out - and who else might know & work with them.
Taking the time upfront to do this detective work will not only give you a deeper understanding of your tribe & potential strategic partners, but will be invaluable when it comes to choosing the best marketing activites for your strategy.
Dream & Scheme Your Marketing Strategy
Your marketing strategy is a blueprint that outlines exactly what you're going to do to get your ideal people to know you exist & turn them into paying & referral customers. And we're going to make creating your first marketing strategy as easy & fun as possible.How? By using the using the Marketing Hourglass concept from Duct Tape Marketing!

You'll get a One Page Marketing Plan template & set of cheat sheets. You simply choose the marketing activities you prefer (aka - fit your unique marketing genius) for each of the seven strategy stages. And the good news is - as long as you have at least one item for each stage – you have a marketing strategy that can work!
Bring Your Marketing Strategy to Life in the Real World
Now it's time to outline exactly how to bring your marketing strategy to life in the real world. This includes all the foundational items, tools, tactics and resources you will need, along with an action plan to make it all happen. Of course along the way, we'll check-in to make sure everything you're creating feels as simple, realistic, and easy as possible.
Activate & Manage Your Marketing
After the workshop, you'll access the Love Your Marketing Online Course and work through the modules to outline exactly what you will do to market your business on a regular basis. This includes templates and guides for creating an editorial calendar for any ongoing content development, along with a realistic marketing calendar. Along the way, you'll get tips and reminders to make sure everything about your ongoing marketing routine (or anti-routine!) matches who you are & how you naturally work best.
Nicole is the business coach I've always been looking for and finally found.
Bev Barnes Master Coach Instructor - Soul's Calling Academy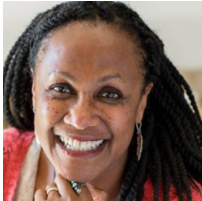 Nicole's program gave us clarity about ourselves, our strengths and our dreams. We made critical decisions that have brought more peace into our business by focusing more on what we love to do and unlocking higher profits while doing it. Amazing!"
Justin & Brenda Sturges Owners, Systemadik